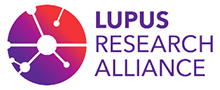 THE LUPUS RESEARCH ALLIANCE – THE LUPUS CLINICAL INVESTIGATORS NETWORK CLINICAL TRIALS
The Lupus Research Alliance posts clinical trials available through the Lupus Clinical Investigators Network (LuCIN), a North American-based lupus clinical trials network composed of fifty-seven (57) of the most reputable academic research medical centers in the world. Visit the Lupus Research Alliance site for more information.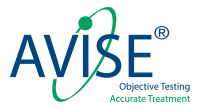 AVISE TESTING
AVISE testing offers leading-edge diagnostic, prognostic, and monitoring tools for autoimmune rheumatic diseases such as lupus and rheumatoid arthritis.
TRIWEST RESEARCH ASSOCIATES
TriWest Research Associates (TWRA) is dedicated to improving the quality of human life by maintaining a global vision in finding solutions through medical research trials to the diversified needs of our world. Contact TWRA for details about clinical research studies available in San Diego.

DONATE
Your donation of any amount helps us provide valuable services and support to the lupus community in San Diego and beyond. With a minimum donation of $35, you will become a member of the Lupus Foundation of Southern California.